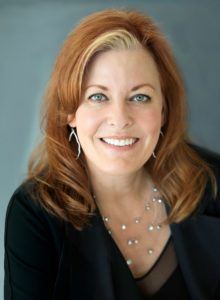 214-538-7575
britt@eastdallasrealestate.com
4228 N Central Expy, Suite 100, Dallas, Texas 75206
Britt's passion for helping people and her knowledge of the Real Estate business are evident the first time you meet her.  Having called Dallas her home for the past twenty years, she has a passion for the neighborhoods, homes, and the people that make Dallas a special place to live and work.
Her success has been fueled by a solid sales and marketing background, her focus on market knowledge and expertise, and her uncompromising determination to surpass each of her client's highest expectations.
In her own words, "What makes me a great Realtor?  Truly understanding what my clients need and understanding what they are going through during this time of transition to a new home.  You can be the top market expert and have tons of sales and negotiation experience, but, if you don't make that 'connection' with your clients, you really can't provide the highest level of trusted advice and consulting that they hired you to provide."
Britt has consistently been a top-producing real estate consultant and multi-million dollar producer since she entered the business. She has also volunteered her time and energy to the community by serving on the Board of Directors for the Lakewood Early Childhood PTA, the Hollywood Heights Home Tour committee, Lakewood Service League, and her church.
She graduated from Austin College in 1988 with a Bachelor of Arts in Communication Arts.  She is a licensed Realtor since 2002 with a Historic Homes Specialist Certification from Preservation Dallas as well.  Britt was later selected to join the MetroTex Association of Realtors Leadership Class 17 and also served as East Dallas MLS area representative for two years.
East Dallas Real Estate Group's Featured Listings
$710,000
7023 Vivian Avenue Dallas, Texas
3 Beds 2 Baths 1,843 Sq Ft
3,800
7023 Vivian Avenue Dallas, Texas
3 Beds 2 Baths 1,843 Sq Ft
East Dallas Real Estate Group's Sold Listings